A Thought on Professional Development
Professional training opportunities are a great way to advance in your career and gain valuable new skills (and money!). From online training courses to conferences and workshops together with your team, there is no shortage of ways to learn more about your field and expand your knowledge and obtain a certification that business management will always appreciate sooner or later.
Training in the current job market
In the current job market, employers are looking for candidates with a wide range of skills and experiences. Investing in personal and professional development will not only sharpen existing skills but also open up new possibilities for career growth. For example, taking an online course on the latest web-development technologies or attending a conference on project management can give you a competitive edge when applying for positions. Employees with multiple certifications and courses under their belt are gold to companies and businesses of any size that need to improve their agility.

For those who are willing to invest the time, there are countless sources of professional training development available both online and in person. Online courses offer the advantage of being able to study at your own pace while still learning from experts in the field. In addition, many universities now offer certificate programs specifically geared toward professional development that cover topics such as leadership, communication, problem-solving, and networking. Conferences provide excellent networking opportunities as well as give participants direct access to industry leaders.

Occasionally, famous universities can open a course to the general public, and that always proves valuable. If you are looking for a specific course, platforms like Coursera or Linkedin Learning offer programs created in partnership with big universities. For employees looking for a change, a more affordable course would be a good start to get a feeling of what that new potential path would look like.
Business Leaders as Trainers, Mentors, and Coaches
Workshops and training programs led by experienced professionals can provide invaluable insight into best practices for working in specific fields or roles. Also local chapters of national business organizations often host seminars focused on professional development topics like finance or marketing techniques.

Mentorship programs can provide valuable advice from experienced international management professionals about navigating through difficult decisions or mastering particular subjects in one's field of work.

There are tons of methods and resources to use to achieve that quality, so much sought after by companies these times. The multitude of training centers in Saudi Arabia, which includes LERNIQ, offers anything from vocational training to management and leadership training or business management courses conducted by international but also local experts.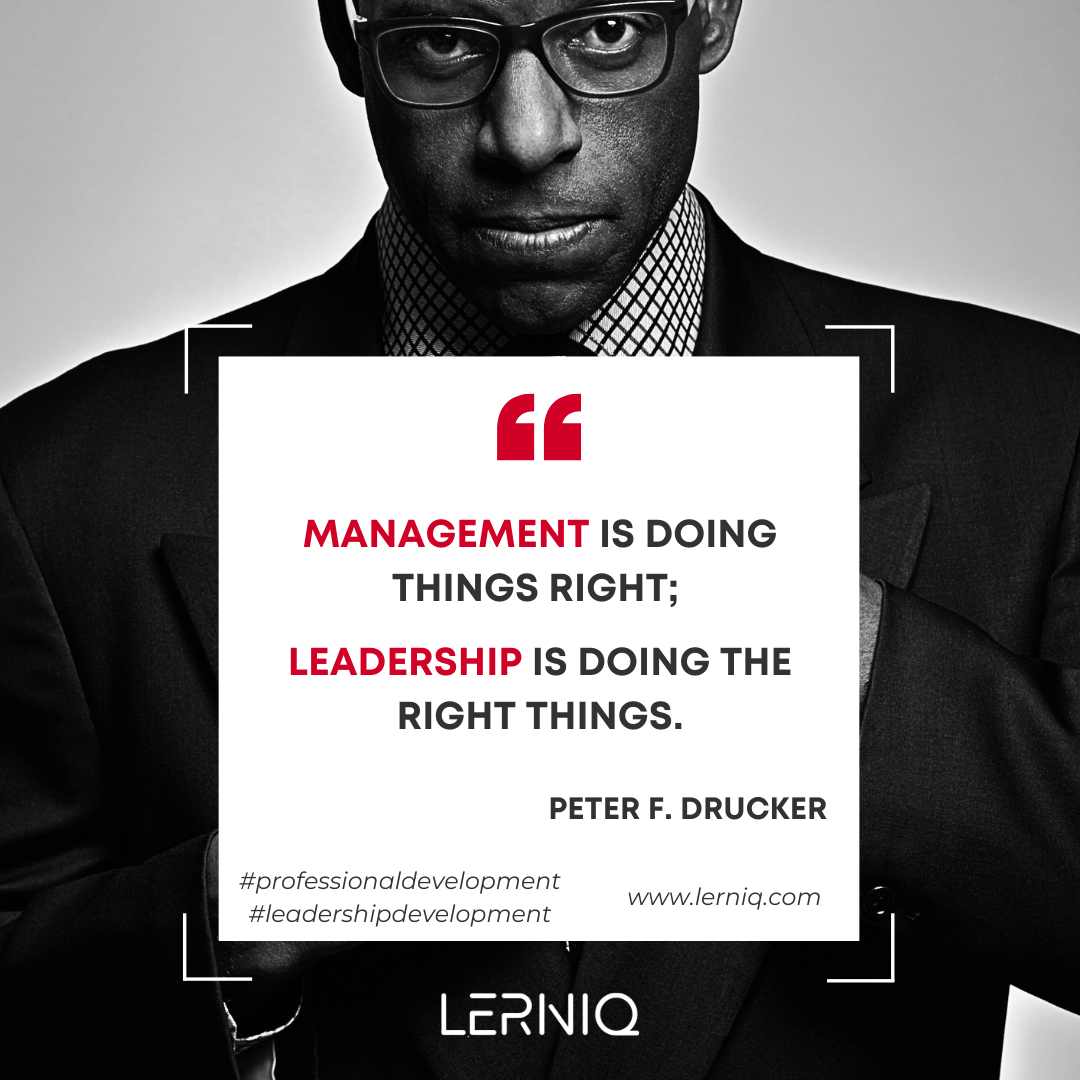 Training Center in Riyadh
Our business is present throughout Saudi Arabia (Jeddah, Dammam, Riyadh, Tabuk), where we offer HR management consultancy, training, and coaching, but also mentorship programs to young Saudi (and international professionals) who are looking to improve their
business acumen
and their management capabilities.
Through our vast network of trainers and collaborators, we are in a position to support those high-performance professionals in reaching their personal and professional goals both in business and in their personal lives.
At its core, professional development is an investment in yourself that pays dividends throughout your work journey - whether it's gaining technical expertise, establishing networks within industries, or simply refreshing your understanding of existing concepts within your field of work. By taking advantage of all the resources available today – both formal education and informal learning options – individuals can accelerate their career growth and remain productive, make better decisions, and remain employable in the job market.