LERNIQ LIVE
Employee Motivation
Online Workshop
Igniting the Drive: Reimagining Employee Motivation
Date: 16 October 2023
Time: 9.00 AM - 13.00 PM (KSA Time)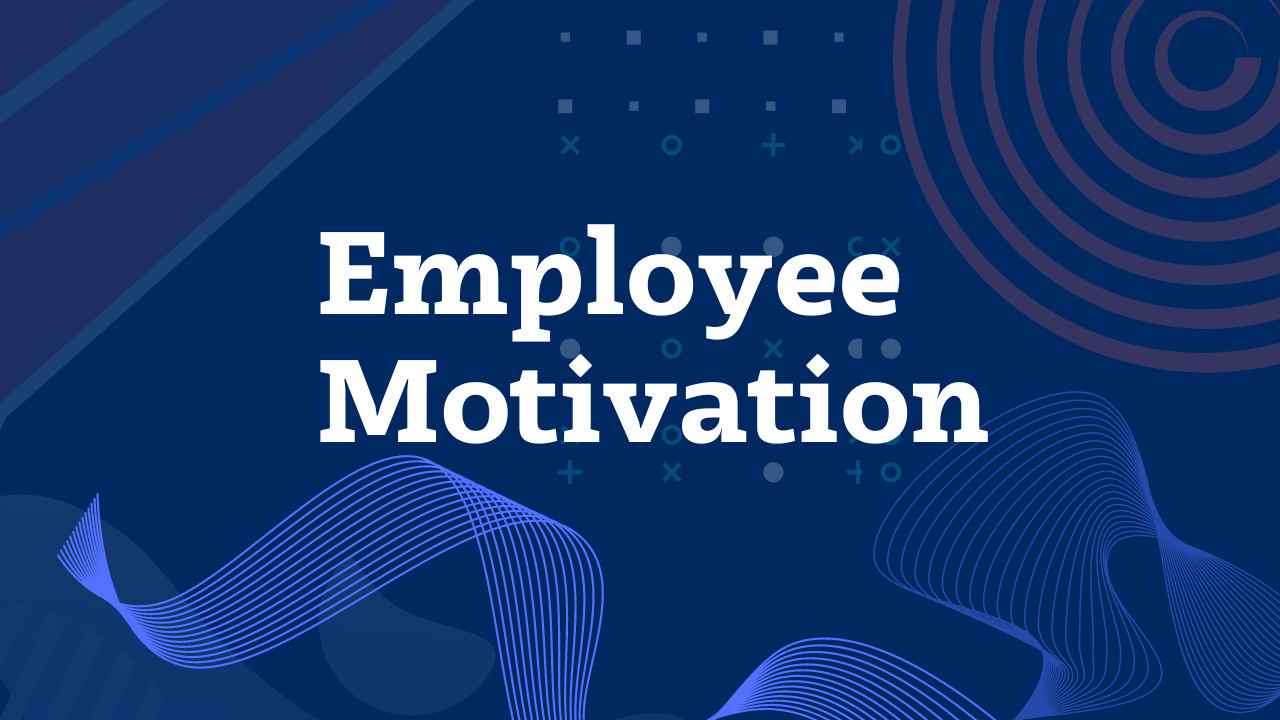 Form of Instruction
Online via Zoom
Delivery Language
English
Session Duration
4 hours
9.00 - 11.00 Session 1
11.00-11.15 Break
11.15-13.00 Session 2
Award
Certificate of Participation
Employee Motivation
Online Workshop
This engaging and insightful workshop is designed to delve into the heart of employee motivation, a vital component in the modern workplace. As employers and leaders, we face the challenge of cultivating an environment that fosters both confidence and ambition within our teams. Our goal is not to simplify tasks, but to enrich them with meaning and purpose, inspiring our workforce to strive for excellence while avoiding complacency.

This workshop will guide you on how to strike the perfect balance between comfort and challenge, fear and assurance, to optimize your team's performance. We will explore practical strategies and innovative techniques to ignite the drive within your employees, leading to increased productivity, engagement, and overall job satisfaction.
What workplace issues is the workshop trying to tackle?
1. Lack of Understanding About Motivation: Many employers struggle with understanding what truly motivates their employees. This workshop will clearly define motivation, the employer's role in fostering it, and how employees can actively participate in their own motivation.
2. Underestimating the Importance of Motivation: Some workplaces fail to prioritize employee motivation, leading to disengaged and unproductive teams. We aim to underscore the critical role that motivation plays in overall business success.
3. Inefficient Motivational Methods: Employers often resort to a one-size-fits-all approach to motivate their teams, which can be ineffective. This workshop will explore various motivational methods, helping participants to tailor strategies to their unique team needs.
4. Ignoring Psychological Theories of Motivation: Understanding the psychology behind motivation can greatly enhance an employer's ability to inspire their teams. We'll delve into relevant psychological theories and their application in the workplace.
5. Neglecting Personality Differences: Different personality types may require different approaches to motivation. We'll help attendees identify these types and devise a plan to motivate each effectively.
6. Absence of Clear Goals: Without clear, defined goals, employees can feel directionless and unmotivated. This workshop will guide participants in setting and communicating effective goals.
7. Addressing Specific Workplace Issues: Every workplace has its unique challenges affecting employee motivation. We'll identify these issues and provide practical solutions, as well as strategies for maintaining motivation in the long run.
Who is the workshop for?
Team Leaders overseeing project groups or departments;
Human Resources Professionals involved in employee engagement and development;
Business Owners of small to medium enterprises;
Professional Coaches and Corporate Trainers specializing in motivation and team dynamics;
Employees at all levels interested in personal growth and productivity.
What skills will participants gain?
- Understanding and defining motivation in the workplace;
- Recognizing the importance of employee motivation
- Implementing effective methods of employee motivation;
- Applying psychological theories to enhance employee motivation;
- Identifying different personality types and tailoring motivational strategies accordingly;
- Setting clear, achievable goals for their teams;
- Problem-solving skills specific to issues in employee motivation;
- Strategies for maintaining high levels of motivation over time.
What will you learn?
As a result of participating in this online employee onboarding course, participants will be able to:


1. Define motivation, an employer's role in it, and how the employee can play a part;
2. Identify the importance of Employee Motivation;
3. Identify methods of Employee Motivation;
4. Describe the theories which pertain to Employee Motivation – with particular reference to psychology;
5. Identify personality types and how they fit into a plan for Employee Motivation;
6. Set clear and defined goals;
7. Identify specific issues in the field, and address these issues, and how to maintain this going forward.
How do the Live Workshops Work?
Enrol
Enrol by purchasing your seat. Upon payment you will be directed to your dedicated profile page, where. you have access to all your previous courses attended on our platform. Could you please fill in the pre-workshop questionnaire, so we know who you are and make the session more meaningful.

On the Workshop Day
On the day of the workshop, log into your LERNIQ account. The Zoom Waiting Room will be open 15 minutrs before the start of the session. You can adjust your settings to ensure everything works well during the session.
Get Your Certificate
After the session, you will be able to access your certificate right away. You can also share it on social media. Tag us too if you want.
Also, would you please give us some feedback? It is not mandatory, but we'd like to know how we did.
Self-Paced e-learning
This training is also available as a self-paced e-learning course, offering an interactive and engaging learning experience from the comfort of your own home or office.
Face-to-Face
We also offer this training in a face-to-face format as an open program, ideal for professional individuals seeking a more traditional and interactive learning experience.
In-Company On Demand
We can bring this enlightening workshop directly to your company, tailoring it to meet your specific needs. If you're interested in this bespoke learning experience, please don't hesitate to get in touch with us.