e-lerniq series
Contact Center Training
Typical Participants
Contact Center Managers
Contact Centers Personnel
Service Providers
Marketing Enthusiasts

Model
e-Learning
10 Modules
Case Studies
Quizzes
Learn at Your Own Pace
Award
Certificate of Participation
Course Level
Intermediate
Contact Center Training
In this course you will learn how to provide a great customer experience. You will acquire skills on how to deal with difficult customers, build rapport and you will improve your listening skills as well.

With our Contact Center Training e-Learning course you will gain the knowledge to provide a great customer experience. You will develop skills on how to deal with difficult costumers, build rapport, and great listening skills. All of these skills combined will provide an increase in overall customer satisfaction throughout your organization.

As a result of participating in this online contact centre training course, participants will be able to:
How to get management involved in training;
Why peer training works;
That manners are important with a contact center;
How to build rapport with the callers;
How to deal with difficult customers.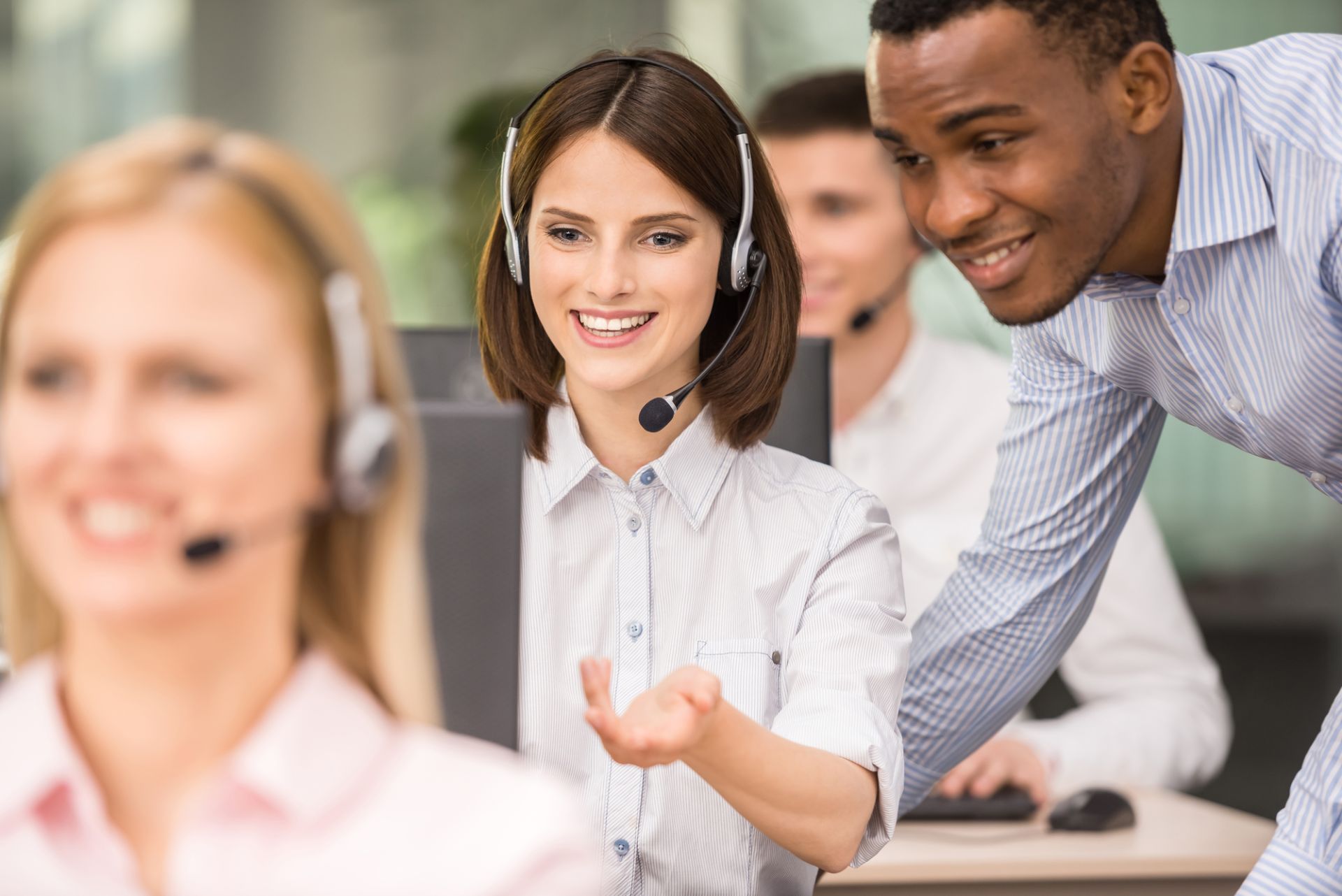 Contact Center Training
Course Content


Starting Point (create an open culture, understand goals, understand agents' responsibilities, identify education opportunities);




Peer Training (top-performing employees, discuss the role with the company, critique previously recorded calls, cross-training);




How to Build Rapport (smile in your voice, engage in small talk, listen, acknowledge and empathize, be yourself);




Learn to Listen (allow customers to talk, avoid judgment, take notes, recap the call);




Manners Matter – Etiquette & Customer Service (scripting, dead air, tone, and inflection, saying it the right way, reading your customers, properly transferring calls, going the extra mile, limiting information);




Handling Difficult Customers (keep calm, listen, avoid blame, solve the problem);




Getting the Necessary Information (have a checklist, linear thinking, open-ended questions, close-ended questions);




Performance Evaluations (consistent service, abandoned calls, speed of the answer, length of call);




Training Doesn't Stop (evaluate progress, get feedback on training, kudos to deserving employees, have monthly meetings).